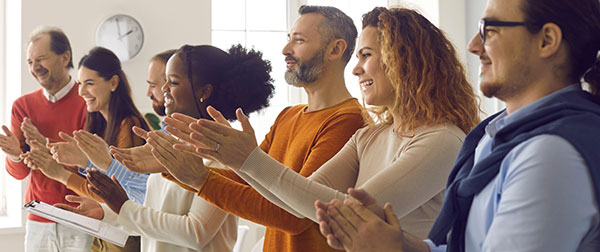 The three components of the Principal Priorities Framework are not to be analyzed and implemented in a linear way; they are interactively built over time, based on the needs of your community. Begin by self-assessing the elements of strength and areas in need of growth and create an action plan. Begin with an initial analysis of the strengths and needs of your leadership practices, teacher attributes, and school community.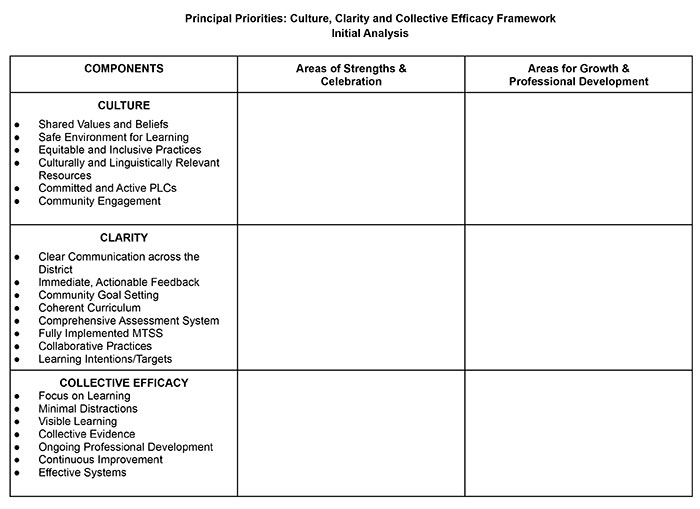 We find that many leaders begin with addressing their culture to ensure equity and inclusion. This is critically important, but without ensuring the clarity of goals and expectations, and the pathways that communicate them so that all teachers, students, and families have input and understand them, there is no collective agreement. Without building up the teachers and systems, there is no vehicle for developing a successful culture. That is why it is important to prioritize areas that are interconnected, so an action plan needs to include opportunities to combine goals to ensure the ongoing development of a symbiotic system.
Starting with building on strengths in these three areas cultivates confidence and willingness to look at areas for development. We are always looking for buy in, and that starts with positivity. Leaders intentionally begin with actions that can realize results in a timely manner, moving toward additional actions over time.
"I start every year with three or four attainable goals that can be accomplished within the first weeks of school, so we can celebrate successes and build on them." (Elementary School Principal)
It is important to include a process for data collection, to guide implementation, review periodically to make necessary adjustments, and provide evidence of success and celebration.
"We are very intentional in our planning, using our strong data collection system that includes reflecting on student data and learning needs and getting feedback from teachers about their instruction and engagement based on student data to plan for coaching and professional development goals." (Instructional Coach)
After data collection and reflection, principals bring their Action Plan drafts to their staff for feedback to set short term and long term goals. After getting staff feedback, leaders need to reflect and commit to the Action Plan. Then, they can share with staff and ask for the support of the whole teaching community and set schoolwide goals.
What are 1-2 immediate goals that we can accomplish this week that can make a positive change in our school? What actions can we take to achieve that goal?
What are 2-3 long term goals we can accomplish to support our school's culture, clarity, and collective efficacy? What actions can we take to achieve that goal?
What do we need to make this happen?
Once consensus is reached, determine what professional development, curriculum resources, time, and other supports are needed for success. An agreed upon guided implementation plan that includes periodic data collection and analysis is also important, as the Action Plan needs to be revised over time.
Principals are the cornerstone in our work to revitalize the culture of schools and the district as a whole in order to ensure a safe and inclusive learning environment for each and every student to thrive. However, it's the teachers, students, and community that can make change happen and are best served by the success of these priorities!
Bonnie D. Houck is an experienced teacher, administrator, consultant, coach, author, speaker, and trainer who specializes in literacy leadership development and positive school change. Bonnie has authored books, journal articles, blogs, and webinars focused on literacy and leadership.
Tracy Frederick Corcoran serves as the Director of Teaching and Learning for a Twin Cities area school district. Tracy is an experienced teacher, instructional coach, curriculum coordinator, and AVID District Director, who enjoys providing professional development across the country.